Click Image to View Larger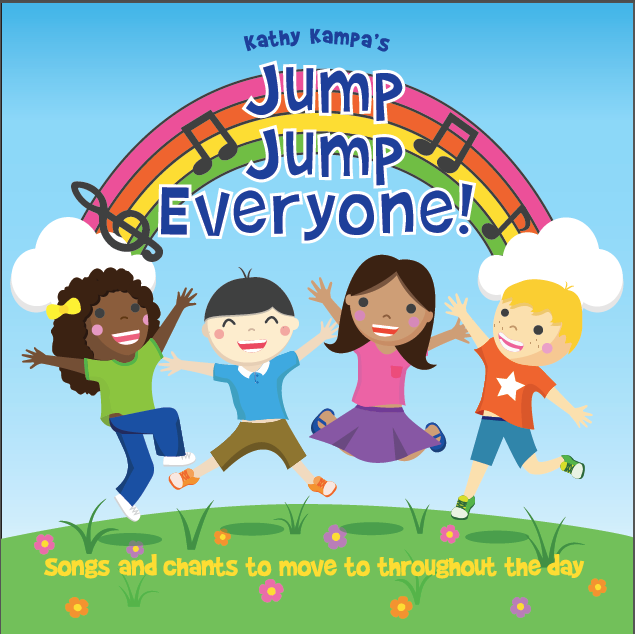 Jump Jump Everyone!
Kathy Kampa

Item #:
9784865391114


Price:

$15.00

These original songs are perfect for preschool, kindergarten, special needs, and English language learners. Each song includes a movement activity, and with most the movements are described in the song. Additional teaching suggestions are given in the CD booklet and online at www.facebook.com/kathykampasongs. For language learners there is a lot of repetition in the lyrics and several songs teach classroom conventions, or tie in with seasonal or curricular themes. A moving child is a learning child!Tracks include:
1. Jump Jump Everyone
2. Come Sit in Front of Me
3. My Fingers Dance
4. X Marks the Spot
5. Let's Make a Circle
6. I'm Your Friend
7. The Cow Says "Moo"
8. Let's Make a Line
9. Hello Spring
10. The Little Worms
11. It is Raining
12. It's Time to Put the Instruments Away
13. Tiny Egg (Butterfly Life Cycle)
14. Flitter Flutter Butterfly
15. Here's a Leaf
16. Falling Leaves
17. Cards Please
18. Moving Letters
19. Open Your Books
20. Tidy Up
21. Goodbye Children
22. It's Time for Us to Go
23. We Did It!