Click Image to View Larger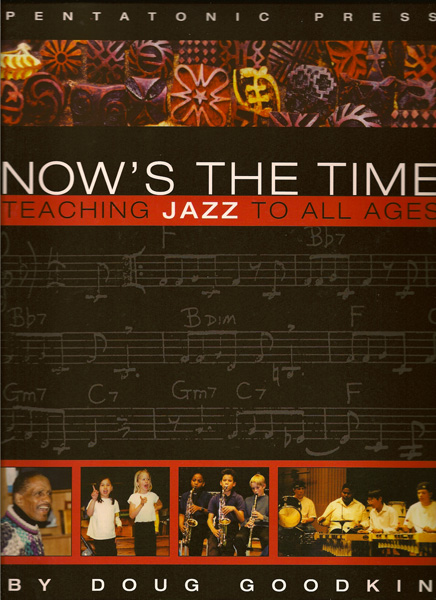 Now's the Time
Doug Goodkin

Item #:
PP-01


This groundbreaking book makes a compelling case for including jazz in every child's education and offers a sequential approach for teaching it to all ages. Combining theory and practice, this book includes:
• Integration with the Orff approach to music education.
• A developmental sequence for children between 3 and 14 years old applicable to beginner's of all ages.
• Games, songs, speech pieces, body percussion and movement activities.
• Roots music, jazz blues, jazz standards and jazz compositions arranged for Orff instruments and other ensembles.
• Essential jazz theory and key historical, cultural and aesthetic background.
• A Middle School jazz curriculum with sample student work. Book, 354 pages. A double companion CD is available which gives a recorded version of each of the thirty-five arrangements in the book.
| | | |
| --- | --- | --- |
| | Related Item(s) | |