Click Image to View Larger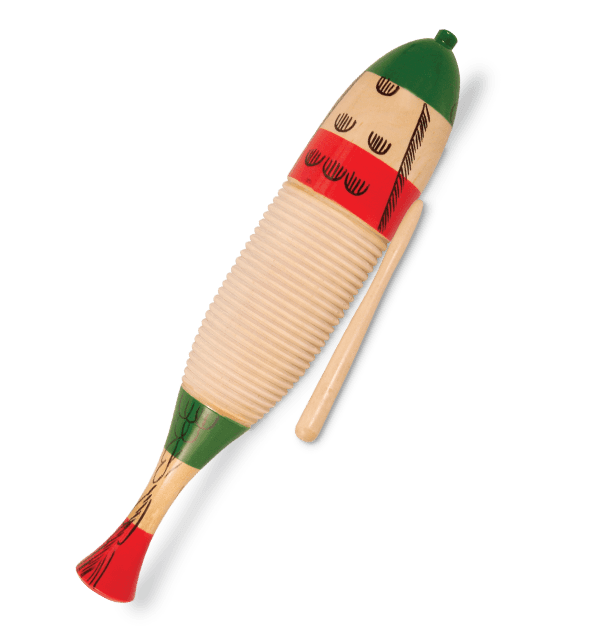 LP CP Fish-Style Guiro, 16"

Item #:
CP249A


Price:

$24.95

The guiro is a Latin-American instrument, traditionally made of an open-ended hollow gourd with parallel notches carved into it. It is played by rubbing a stick along the notches to produce a ratchet-like sound. Ideal for the beginner, the CP Fish Style Guiro has a versatile scraping surface that wraps around its entire body. Its unique tapered throat and a slot in the body concentrate and project the sound of the instrument.