Click Image to View Larger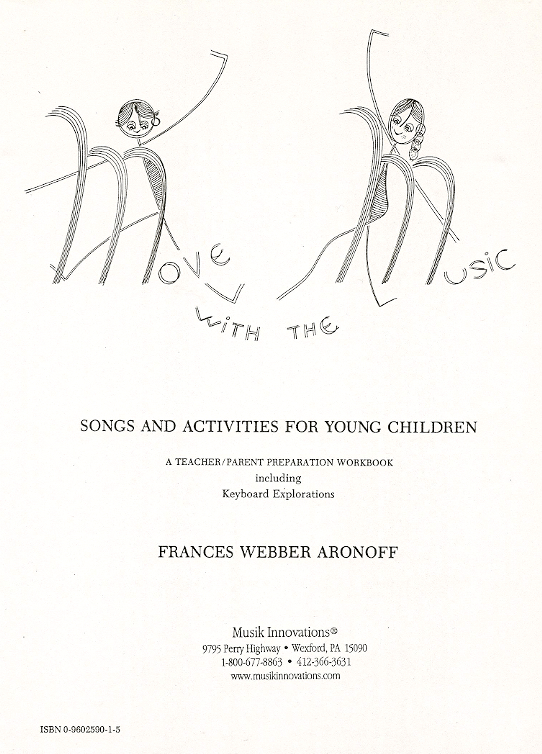 Move with the Music:
Songs and Activities for Young Children
Frances Webber Aronoff

Item #:
0960259015


Price:

$19.95

This collection of 26 songs and additional keyboard explorations offers basic strategies appropriate to teaching young children while incorporating the ideas of Dalcroze Eurhythmics. 5 notable characteristics of this book are:
1. The scores are laid out to emphasize phrases that repeat or contrast with each other.
2. Model adult-child interactions are given as they pertain to the elements of each song in developmental order.
3. Most of the selections have short keyboard explorations that relate to the song.
4. Each song is explored through movement as well as singing.
5. Song scores are included in the teaching text, as well as on individual song pages. The author envisions a joyous presentation which is flexible to the children's expressive and physical needs. Notebook with 133 pages, plus 26 song pages printed on card stock. Click here to view the Table of Contents.