Click Image to View Larger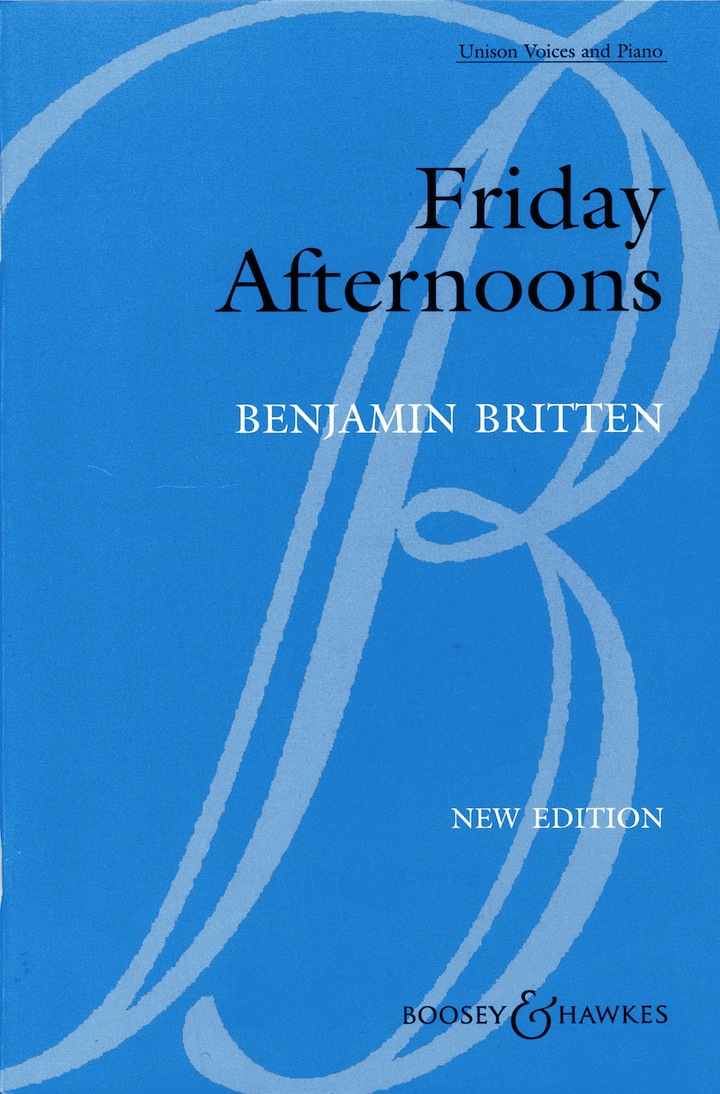 Friday Afternoons, Op. 7
Benjamin Britten

Item #:
HL 48011758


Price:

$8.99

This work contains 13 songs for children's choir with piano accompaniment. Contents include:
1. Begone, dull care (anon.)
2. A tragic story (William Makepeace Thackeray)
3. Cuckoo! (Jane Taylor) (in 2 parts, 2nd ad lib.)
4. "Ee-Oh!" (anon.)
5. A New Year Carol (anon.)
6. I mun be married on Sunday (Nicholas Udall)
7. There was a man of Newington (anon.)
8. Fishing Song (Izaac Walton)
9. The useful plough (anon.)
10. Jazz-Man (Eleanor Farjeon)
11. There was a monkey (anon.)
12. Old Abram Brown (anon.) (in 4 parts)
(13.) Lone Dog (Irene R. McLeod) Book, 48 pages.